Volunteers Needed
Katy's Kloset is a volunteer-driven organization with committed volunteers donating 14,000 hours annually. Volunteers continue to be our foundation. However, they also have the flexibility to serve at their convenience. After 20 years, we hired our first paid Executive Director November 2021 to provide a foundation of support for our volunteers.
We are in need of volunteers throughout the week. Roles include:
Assist customers with pickup/drop off
Cleaning/inspection of equipment
Selecting equipment for orders
Sorting/restocking medical supplies
Loading mission trucks
Parking lot attendant
Order processing: work from home/computer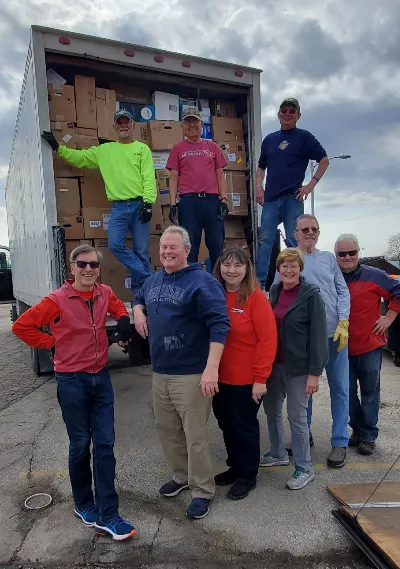 If you have time to give and enjoy helping others, consider joining our team by clicking on "I Want to Volunteer" to complete an application or for more information about volunteering email volunteers@katyskloset.org.
Donate Today or Get Involved
Help The Team Up Mission By Donating Today!
CONTACT INFORMATION
Team Up With Families - Katy's Kloset
404 Wilmont Dr D,
Waukesha, WI 53189
262-746-9034