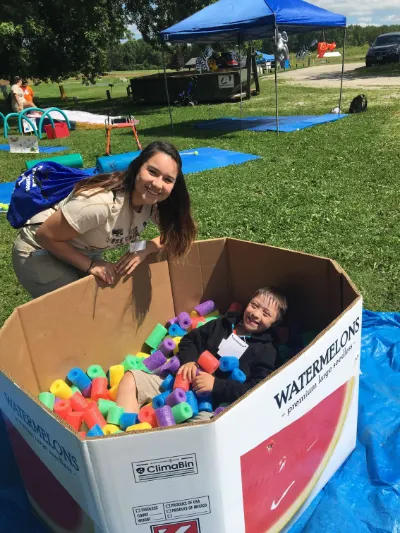 Team Up For Fun! Day Camp 
July 24-27, 2023
"Team Up for Fun" Day Camp is designed for children with physical challenges ages 4 to 17 and their siblings. Parents will need to stay with children who are 4 years of age. Volunteer 'buddies' are available to help children with physical needs enjoy camp. These 'buddies' are physical therapy students from Carroll University. Campers whose primary needs are PHYSICAL are the focus of Team Up camp. If your child has primarily behavioral, emotional, or sensory challenges, this camp is not a good fit for his/her needs. Campers ages 13– 17 may register for our Teen Camp. Teen Camp activities are geared toward our older campers.
Hoyt Pool Party
Friday, July 7th | 6:30PM-8:30PM
Come join us for some family FUN at Hoyt Park's beautiful, zero-depth pool! This FREE event is for families and friends of children with special needs, but free donations will be accepted. The kids will love it! The concession stand will be open during the event for purchase of food and beverages, or you can bring your own refreshments. Lifeguards will be on duty, but adult supervision of children is mandatory.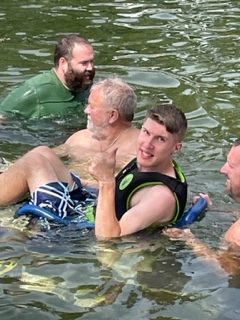 Donate Today or Get Involved
Help The Team Up Mission By Donating Today!
CONTACT INFORMATION
Team Up With Families - Katy's Kloset
404 Wilmont Dr D,
Waukesha, WI 53189
262-746-9034