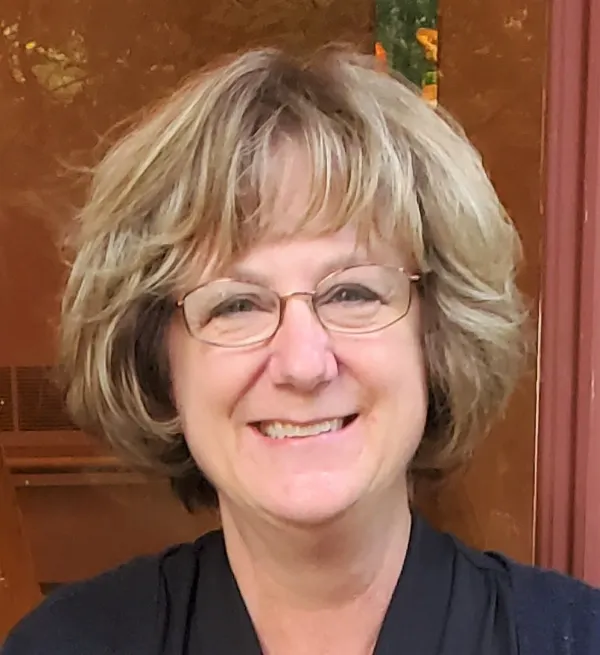 Rose Hebar, PT, MS
Executive Director
I am very proud to have been invited in 2021 to join Team Up With Families/Katy's Kloset as their first Executive Director.  I am a physical therapist and throughout my career, I have often referred my patients to Katy's Kloset, and have seen firsthand how vitally important access to necessary medical equipment and supplies is. My first year at the Team Up Camp was a magical experience, and I loved seeing families with children with different physical abilities having a fun camp experience together!
I have a background in health services management, and bring that knowledge and experience, combined with my physical therapy training to lead the organization.  I am inspired every day by the talent and dedication of the group of volunteers supporting our mission, and the difference we make in the lives of so many people.
When I am not working for Team Up With Families, I can be found in my studio creating pieces of resin art, or playing my French horn in a number of community bands.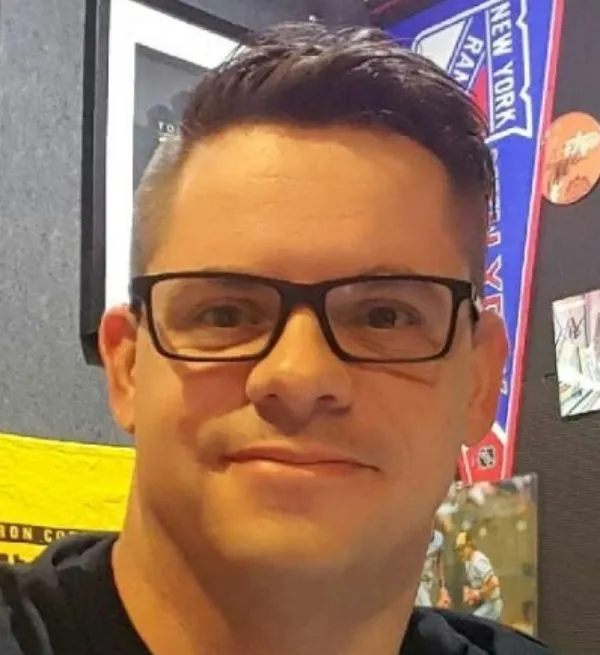 Tim Hollenback
Order Processing Team Lead
Tim joined Katy's Kloset in June of 2022 as the Order Processing Lead. Tim works at the intersection of helping people with their medical equipment needs, and leading the volunteer staff that aids them. With an amazing volunteer staff driven by the same mission to help others, he has helped Katy's Kloset move forward in new directions which helps more people.
Tim has a background in working for a home health medical equipment provider. He has held positions of Warehouse Lead, Purchasing Agent and Inventory Control Specialist. Tim has seen firsthand what the correct medical equipment can do for those in need.
When Tim is not working with Katy's Kloset, he is a podcast host and producer for the FSHD Society, a nonprofit that helps those with FSH Muscular Dystrophy like himself. Tim is also a coach and part owner of Focus Baseball, an organization driven to help more kids play baseball and learn life lessons along the way. What Tim is most proud of, is his family of two sons with his wife, Angie.
Donate Today or Get Involved
Help The Team Up Mission By Donating Today!
CONTACT INFORMATION
Team Up With Families - Katy's Kloset
404 Wilmont Dr D,
Waukesha, WI 53189
262-746-9034